The first sound reactive AR Projector
A firmware update may be required. Safety firmware recall for some LF2/LF2+ units here.
The LF2+ is suited for small-scale installations and indoor spaces. LF2+ is a 1000-lumen LED projector with a 1.2 throw ratio and a minimum scanning distance of 3.3ft. You can check the brightness for a scene using our projection brightness calculator (beta).
The LFC Kit, in combination with a brighter projector, is ideal for larger-scale installations.
Lightform Creator design software is for use with the LF2+ AR projector to create visuals. Creator was included free with every purchase.
Structured light scanning
is utilized by the LF2+ to generate a Depth Estimate Map. During the scanning process, structured light "grey code" patterns are projected and captured by the included 4K camera.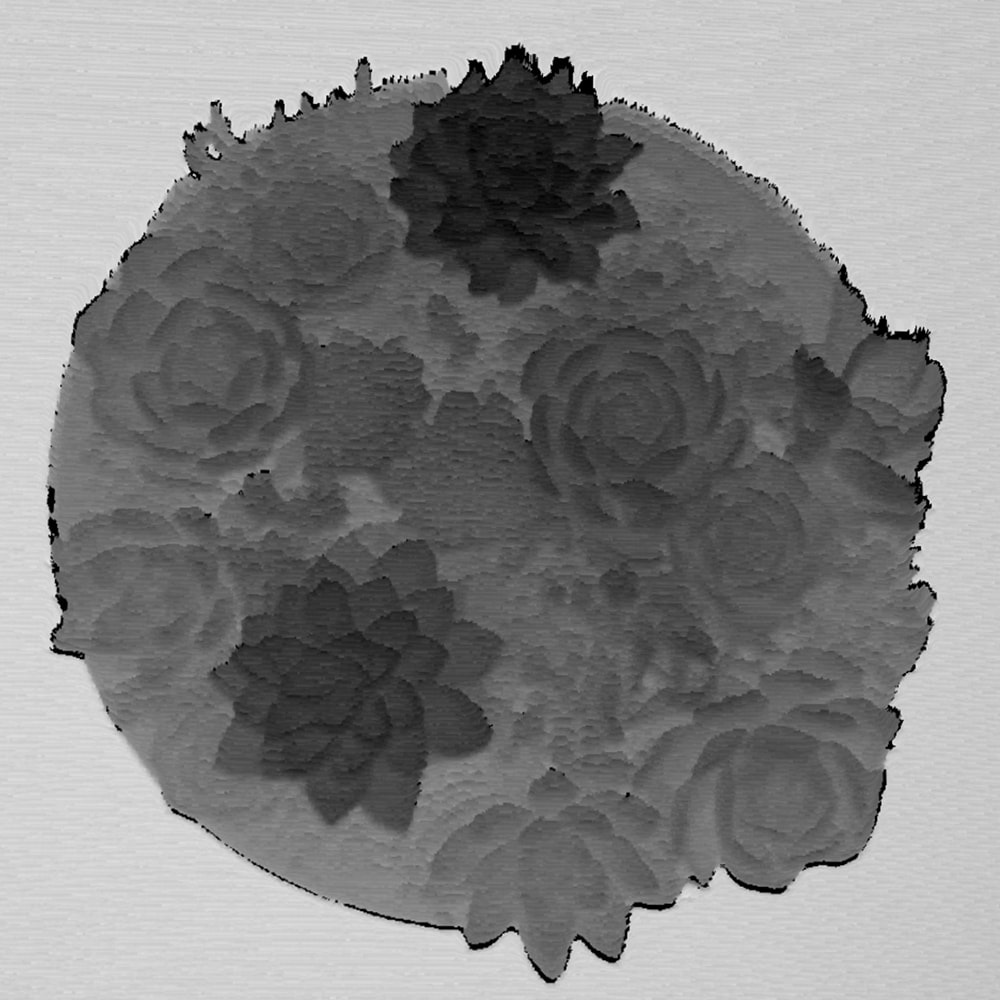 Depth Estimate Maps
generated by the LF2+ projector estimate distance of the surfaces in the scene before it fills in holes, and wirelessly transfers the data back to your laptop in ~1 minute.
Instant Effects
and Interactive Effects are easily applied, via drag and drop, in Lightform Creator. Effects, including Interactive Effects utilizing the Depth Estimate Map, can be previewed live from Creator, or upload directly to the LF2+.
Lightform enables focus on design by leveraging computer vision to automate otherwise time-consuming tasks associated with traditional projection mapping workflows.
Lightform scans your scene using structured light. Lightform scans give a precise alignment between the real & digital worlds.
Lightform Creator software offers a variety of mapping tools and allows you to easily apply effects, videos, and custom content to design eye-catching projection mapping projects and immersive installations.
Upload your custom content from Creator to the LF2+. Enjoy the project untethered from a computer. At any time, make changes to your project and re-upload them as needed.
Create synchronized audiovisual experiences by activating sound reactivity to combine music, speech, and more with immersive visual content designed in Creator.
1.8GHz Quad core Arm Cortex-A53

RGB + IR camera array (5MP RGB sensor/lens)

802.11 ac/b/g/n (2.4GHz / 5GHz)

Device Input 19Vdc 6.32A (120W)
Power Supply Input 100-240Vac 2A 50-60Hz

Under 40dB typical (50dB max)

1.0-3.0m distance (corresponds to 1.2-3.6m scene width)
* Extra non functioning ports: USB 2.0 x1, USB 3.0 x1, Headphone & SPDIF Audio Out
**Keystoning HDMI input is not supported.
***See the detailed list of computer requirements here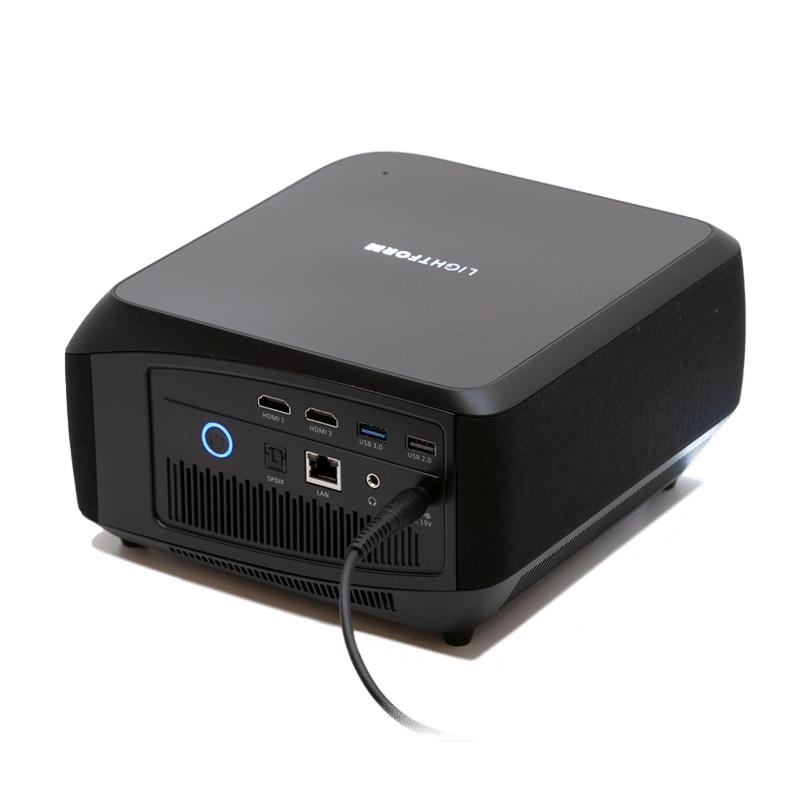 Lightform LF2 Brings Small & Medium Sized Spaces to Life
The LF2+ projector made it easy to enliven art, home offices, streaming backgrounds, and more.